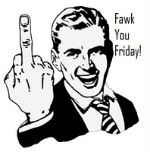 Boobies, Babies and a Blog
hosts Fawk You Friday. Go link up and bitch to your wee hearts content.
This week's Fuck You goes out to Kate Middleton. Today she nicks Prince Willy away from anyone else...
Seeing as The Royal Wedding is happening today, I have kept the Shoegasm this week in the bridal theme. Go and link up at Peace Love Appelsauce.
Wedding Heels Christian Louboutin
Jimmy Choo Wedding Heels
Cole Haan's new bridal line of Nike Air Heels. I shit you not.
Dazzling Report Signature heels with elastic sling back

Gorgeous Georgina Goodman. I love stripey soles!